'No matter how dark it is around me, your smile makes it all better.'
Indian tennis sensation Sania Mirza and Pakistani cricketer Shoaib Malik took to Instagram to celebrate their son Izhaan's fifth birthday on October 30.
The couple had a small pre-birthday celebration in Dubai.
Sania shared a series of photos featuring Izhaan and other family members, along with an emotional note for the 'brightest star' in her life.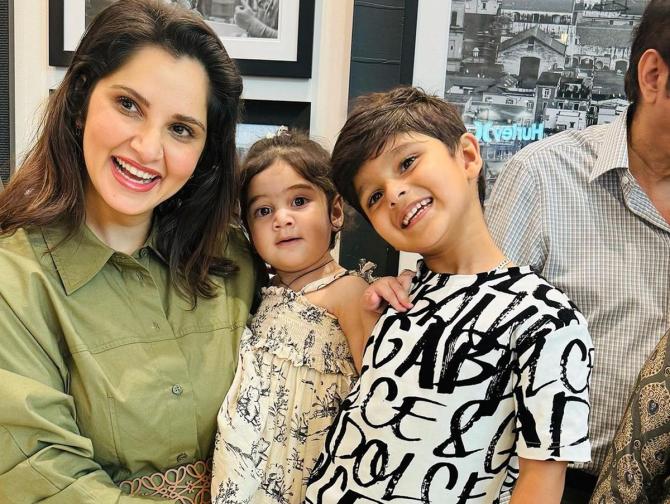 'Happy birthday to the brightest star of our lives. No matter how dark it is around me, your smile makes it all better. I am so grateful to Allah for blessing me with you,' she wrote.
'Thank for showing me what unconditional love truly means, you have my heart forever my baby boy. Every year I will hold you a little closer, hug you a little tighter while helping you find your wings Insha Allah. May Allah bless you always,' she added.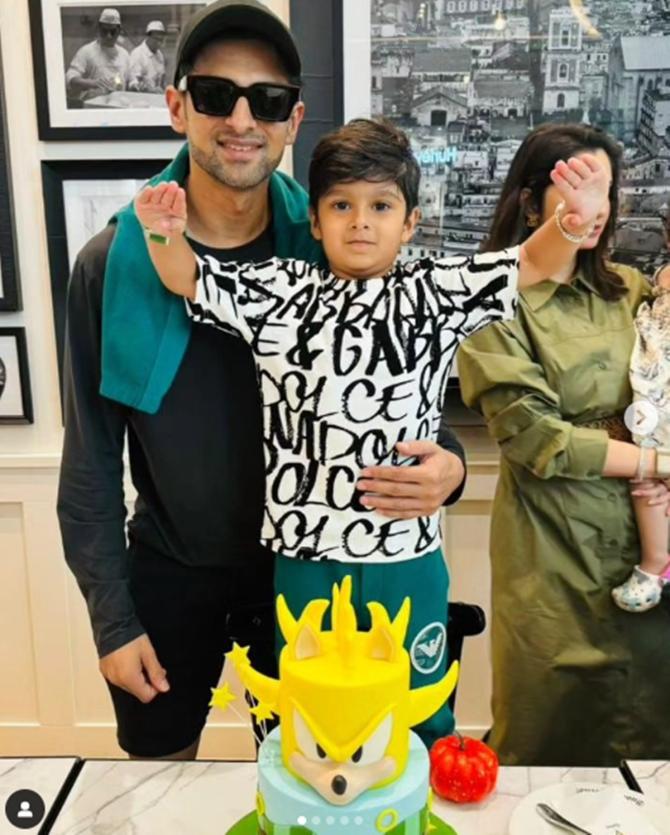 Shoaib Malik also posted a set of photos from the birthday celebration, expressing his love for his son with the message, 'Happy birthday beta. Baba loves you.'
What stirred the curiosity of online observers was Shoaib's seeming omission of Sania, who appeared in the background while the father-son duo took centre stage with Izhaan's birthday cake.
Sania was seen caring for her sister Anam's daughter Dua, but was absent from Shoaib's pictures, sparking questions from fans who were eager to see a complete family photograph.
Source: Read Full Article