India's top sports personalities including the likes of Sachin Tendulkar, Sania, Mirza, Anil Kumble and Virat Kohli hailed Moon mission Chandrayaan-3's successful landing on the lunar south pole on Wednesday, propelling the country to an exclusive club of four and making it the first country to land on the uncharted surface.
"…@ISRO represents the best of India. Humble, hardworking women & men, coming together, overcoming challenges, and making our tricolour fly high. India must celebrate and congratulate the Chandrayaan-2 team, which was led by Shri K Sivan, along with Shri S Somanath's #Chandrayaan3 team. Every hard landing has lessons which take us closer to a soft landing – on the moon, and in life. Jai Hind!," said Tendulkar on X.
Rohit Sharma: The first nation to reach the lunar south pole. That's got a nice ring to it. A proud moment for each one of us & a big congratulations to @isro for all their efforts.
Anil Kumble: "Proud moment for India! Congratulations @isro on the successful landing of Chandrayaan 3."
Virat Kohli: "Many congratulations to the #Chandrayaan3 team. You have made the nation proud Jai Hind!"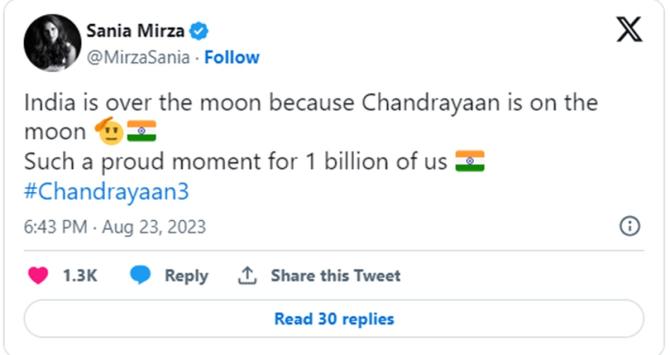 Shubman Gill: "Kudos to the brilliant minds at @ISRO for their extraordinary achievement! Congratulations to the #Chandrayaan3 team for their outstanding achievement!"
Ravichandran Ashwin: "History. Congratulations @isro for this extraordinary accomplishment. #JaiHind.
Venkatesh Prasad: "We have created History. Congratulations @isro for giving joy to all of us. It is truly a great moment. Bharat Mata ki Jai #Chandrayaan3."
Dinesh Karthik: Hello Moon! Sooo proud of everyone at @isro for making this possible and giving every Indian a moment to cherish for a lifetime. Many congratulations!
Virender Sehwag: "As we were approaching Sunset, Moon ke South Pole par hum set. What a glorious moment. Just proves, after every setback is a stronger comeback .Some naysayers who want Bharat to fail, some of them living in India as well will have some sleepless nights. #Chandrayaan3."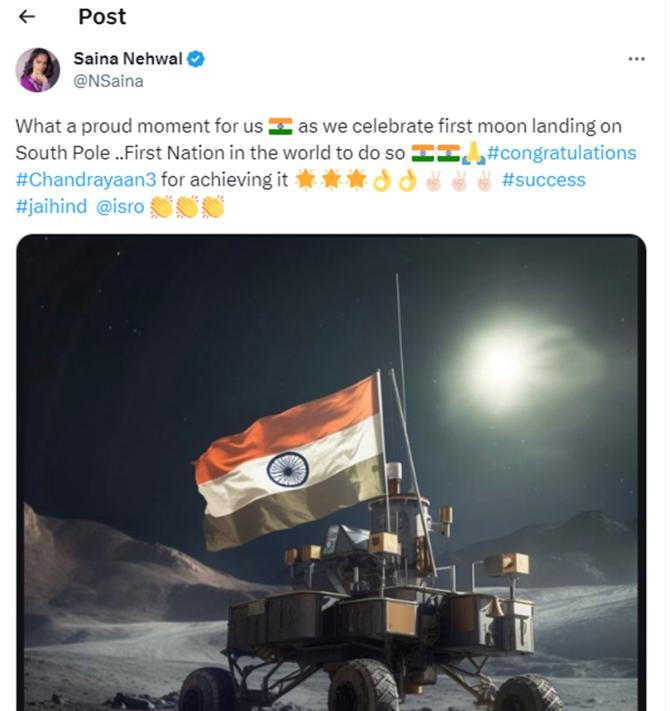 Sunil Chhetri: All you superstars at @isro, that was out of this world. What a proud moment.
Abhinav Bindra: "A monumental step for India and a shining moment for all Indians. ! The successful landing of #Chandrayaan is a testament to the relentless spirit of innovation and the pursuit of dreams. To every individual who contributed to this achievement, you've inspired a nation to always reach for the stars. #ProudIndian #MoonLanding"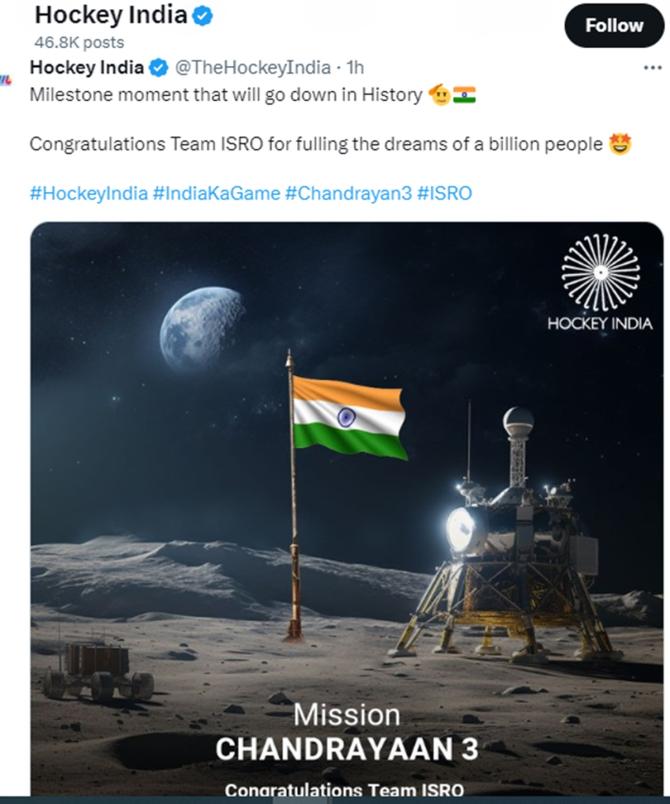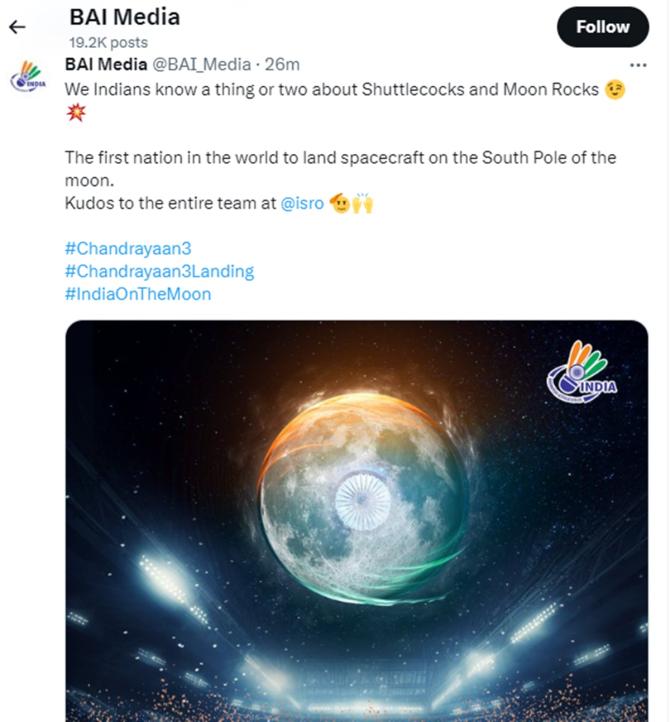 Source: Read Full Article