Western Railways is cashing on the World Cup fever as it announced two special trains for cricket fans travelling between Mumbai and Ahmedabad for the World Cup 2023 game between India and Pakistan in Ahmedabad on Saturday, October 14, 2023.
Thousands of fans are set to travel from Mumbai to witness the big match at the Narendra Modi stadium in Ahmedabad, the world's largest cricket stadium with a capacity of 132,000 spectators.
'Fans Shouldn't Get Caught Out! WR to run 2 special trains btwn Mumbai & Ahmedabad to clear extra rush of cricket fans attending India Vs Pakistan Match at Ahmedabad on 14/10/23. Booking will open from 12/10/2023,' Western Railway tweeted.
The 09013 Mumbai Central-Ahmedabad Superfast Special will depart Mumbai Central Station at 9.30 pm IST on October 13 and reach Ahmedabad the next day at 5.30 am.
For the return journey, the 09014 Ahmedabad-Mumbai Central Superfast Special will depart Ahmedabad on October 15 at 04.09 am and reach Mumbai the same day at 12.10 pm.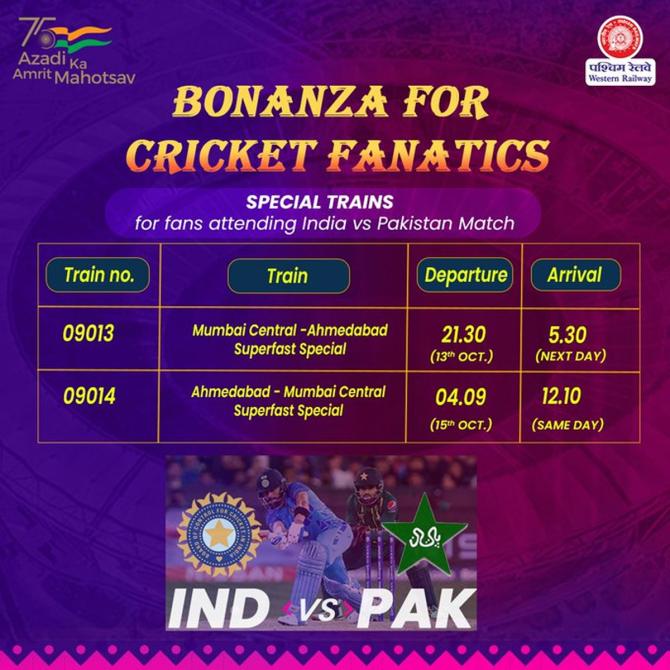 Source: Read Full Article