A few uncouth Indians have given Indian cricket fans a bad name by trolling Australian cricketers after they beat India to win their sixth World Cup title on Sunday.
From rape threats to Australia's match-winner Travis Head's wife to giving Steve Smith choicest swear words on his X handle, the Aussies have copped a lot of stick from unruly Indian fans.
Glenn Maxwell's wife Vini Raman, an Australian of South Indian origin, took to Instagram in reaction to the hate directed at her.
'Can't believe this needs to said BUT you can be Indian and also support the country of your birth where you have been raised and more importantly the team your husband + father of your child plays in #nobrainer. Take a chill pill and direct that outrage towards more important issues,' Vini said in her Instagram post.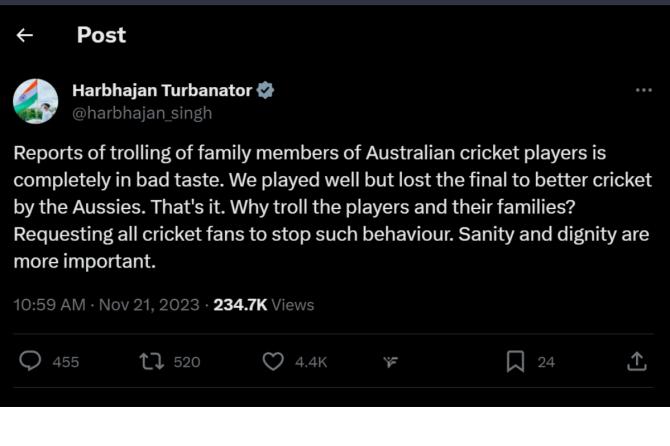 Spin legend Harbhajan Singh also asked the disgusting trolls to stop theor abuse.
'Reports of trolling of family members of Australian cricket players is completely in bad taste. We played well but lost the final to better cricket by the Aussies. That's it,' Bhajji said.
'Why troll the players and their families? Requesting all cricket fans to stop such behaviour. Sanity and dignity are more important.'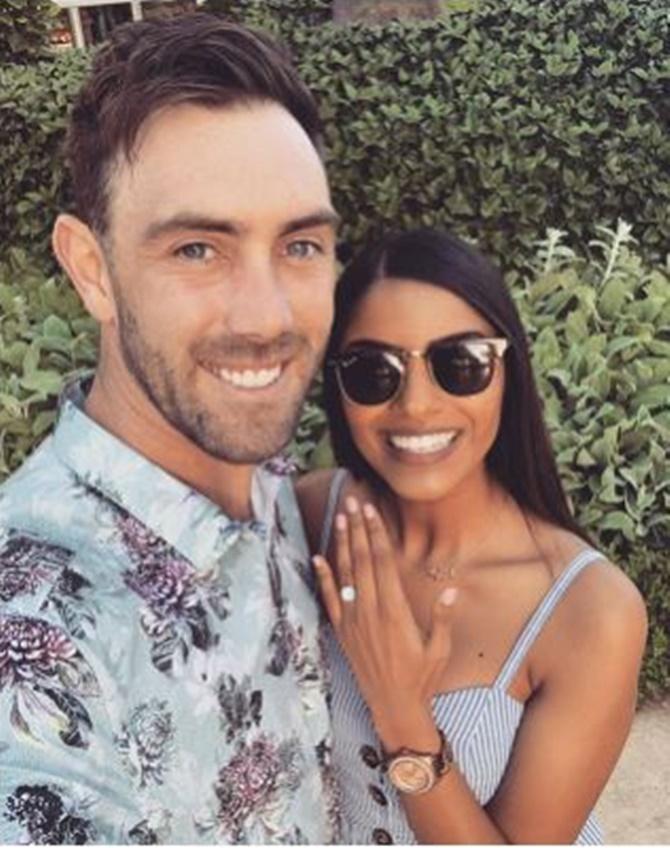 Source: Read Full Article