Sam Asghari is facing some serious allegations right now.
Days after filing for divorce from Britney Spears, a woman named Ashley Franke took to Instagram Stories to open up about her experience with the 29-year-old when he was her personal trainer at the gym Royal Personal Training years ago. And let's just say, it was really bad!
Alongside a screenshot of an article about the divorce news, Ashley commented she was "not surprised" by their breakup. The reason why? She dropped some shocking accusations about Sam, claiming he was cheating on Britney the "entire time" they were together! Ashley wrote:
"Sam was one of my personal trainers (& friend) when I trained at RPT in Beverly Hills. He was cheating on her the entire time he was dating her, and when they got married. I should just send the screenshots of his snapchats to Britney's lawyer. In fact, I most definitely will. That girls been thru enough. He used that poor girl. Now he's trying to blackmail her out of the prenup – what a D**k. #leavebritneyalone."
Whoa!!! Innerestingly enough, accusations are going around that Sam accused the 41-year-old pop sensation of cheating on him with a male house staff member. Sources on her side have denied the infidelity claims. But look how the tables have turned now. And this isn't the only accusation against Sam.
According to Ashley, the actor made several moves on her when she trained at Royal Personal Training studio. He allegedly sent her "unsolicited pictures" of himself before later asking her to "hook up with him in the showers at the gym." She said in a follow-up post:
"I find it absolutely absurd he is claiming she cheated knowing damn well what he was doing from day one. He set his intentions on being famous when he started dating her. He was dishonest with her from the beginning and used to laugh about it with his clients in the gym. His co-workers 'other trainers' at RPT (also lying cheating pigs) supported his every move."
Ashley then noted if she "read a news story that they were divorcing for a legitimate reason" she "might not have said anything." But after learning about the claims she cheated on Sam, the woman couldn't "be silent" anymore. She continued:
"I personally never hooked up with Sam. I denied any of his attempts and never responded to any of his unsolicited pictures or in person when he would ask if i wanted to hook up with him in the showers at the gym. (sorry Sam, you're not my type)."
The "constant sexual harassment" from Sam and other trainers had been so bad Ashley eventually "stopped working out there all together." And now, Ashley said she plans on sending all the evidence she has against Sam to Britney's divorce lawyer Laura Wasser, as her "bestie in LA is personal friends" with the attorney. You can see her posts (below):
Wow…
No one should feel so uncomfortable and be harassed like that. Awful. Since then, Ashley hopped back on Instagram Stories to pen a lengthy message to her followers and address why she never told Britney about what happened years ago or stopped her from being with Sam:
"I am in no way filing any lawsuits against anybody. I spoke my peace after reading the divorce headlines. It's not like Brittney is a personal friend of mine and I could've just said hey that guy's a pig don't date him. He's an opportunist who used a vulnerable celebrity and that's cruel. But the messages from people asking me why I didn't stop her?!? What? Be realistic people. Also, Sam isn't my friend. He acted like a friend when I trained with him until all of them flipped the switch and started with the harassment."
As for why she didn't publicly come forward with her story sooner? She explained:
"Some of you are asking why I didn't come forward sooner. Truth is I did. I put those guys on blast about their actions years ago. Also, I did what was right for me and withdrew myself as a client, and removed myself from being anywhere near them. Sam was dating Britney at the time but how was I to know they would be married like 6 years later? My life didn't revolve around them."
You can read her entire message (below):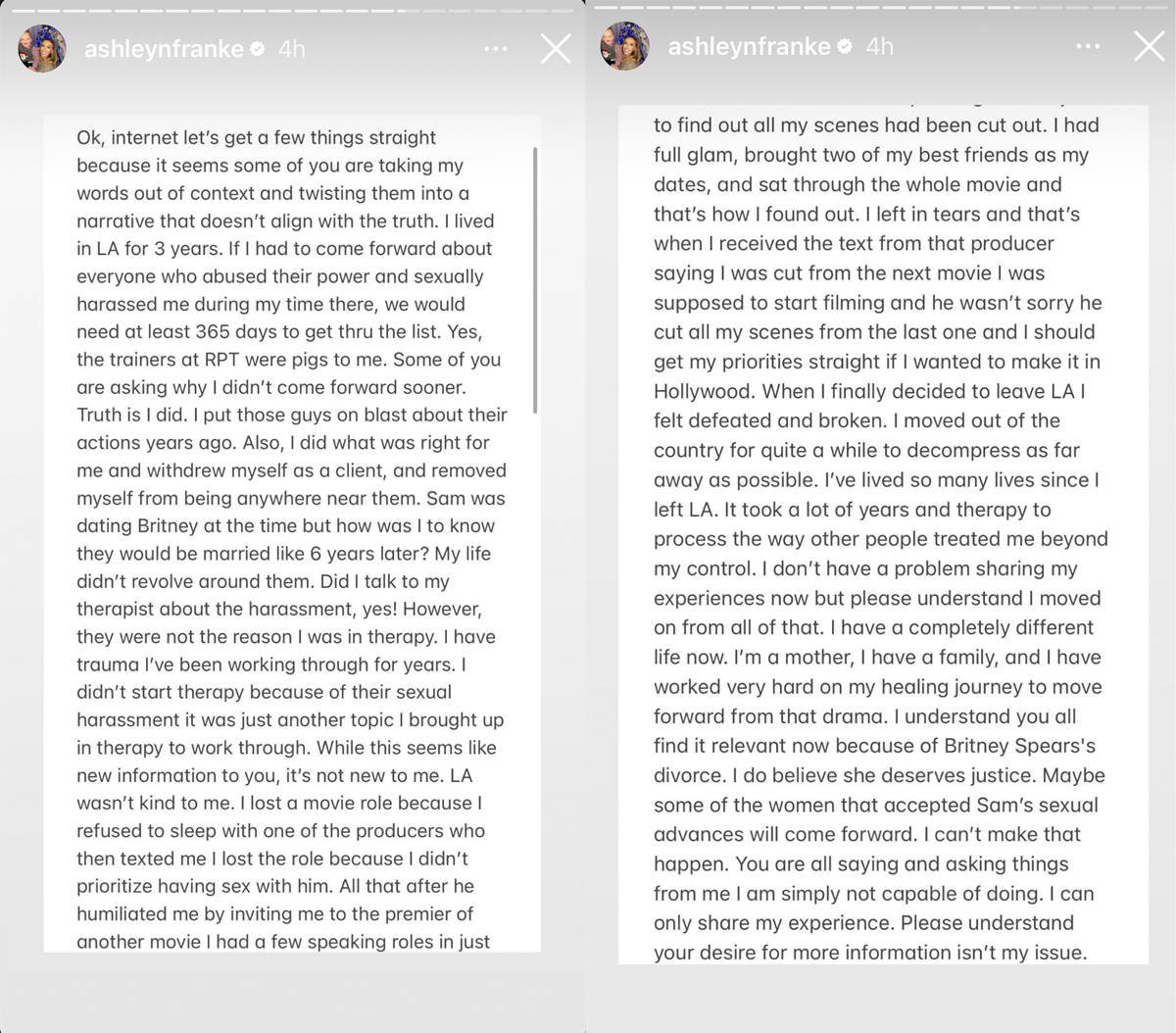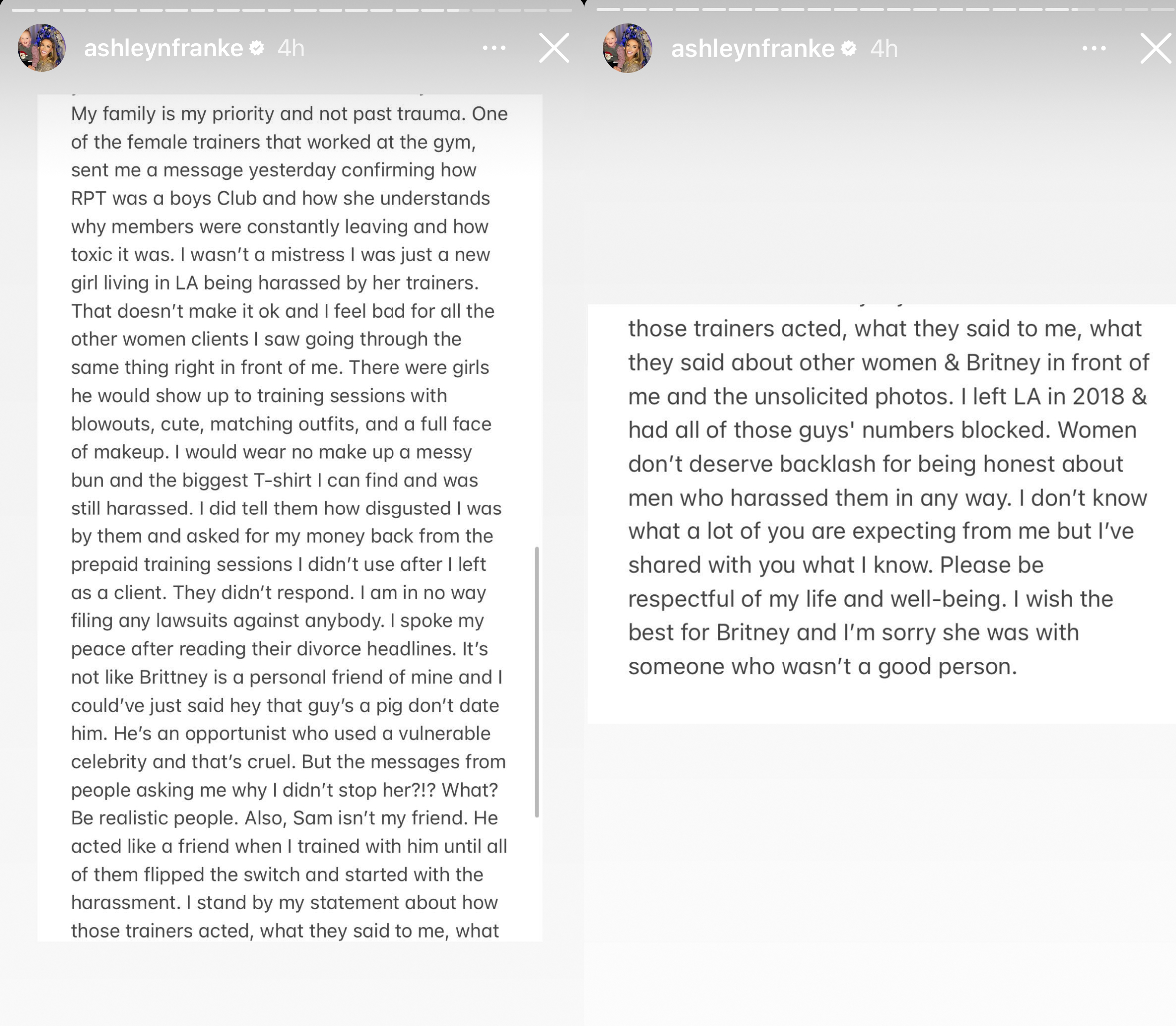 From there, it seems the floodgates have opened. Following her lengthy post, Ashley posted a screenshot of a DM she received from someone, and they came forward with their own accusation about Sam "cheating" on Britney! It read:
"Sam was DM'ing an actress friend of mine through IG while he was with Britney trying to flirt!!! Cheating pig. They had previously met."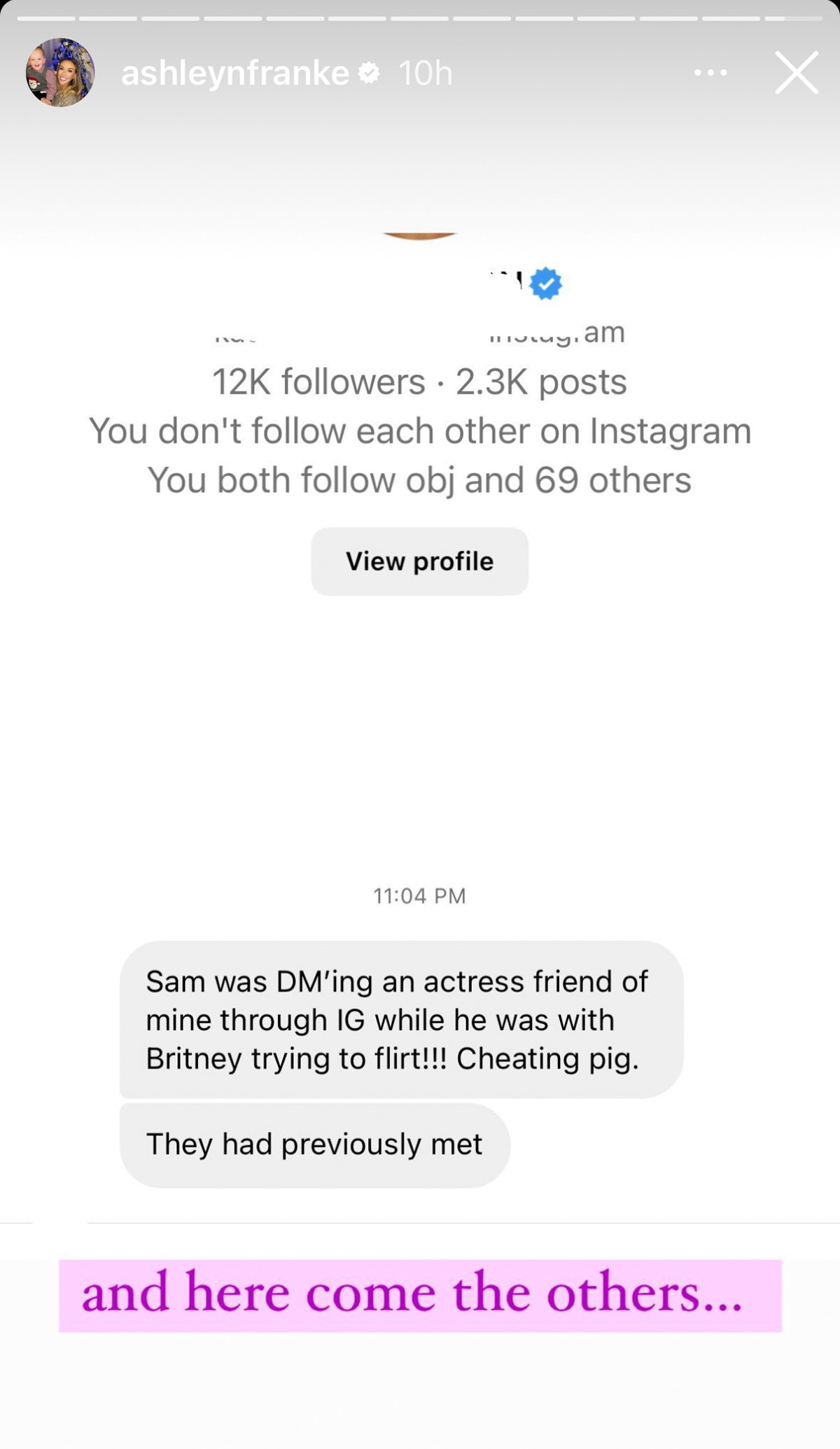 At this time, neither Britney nor Sam have addressed the allegations. But we'll have to keep our eye out and see if anyone else comes forward with more claims about him! Reactions, Perezcious readers? Let us know in the comments below.
Related Posts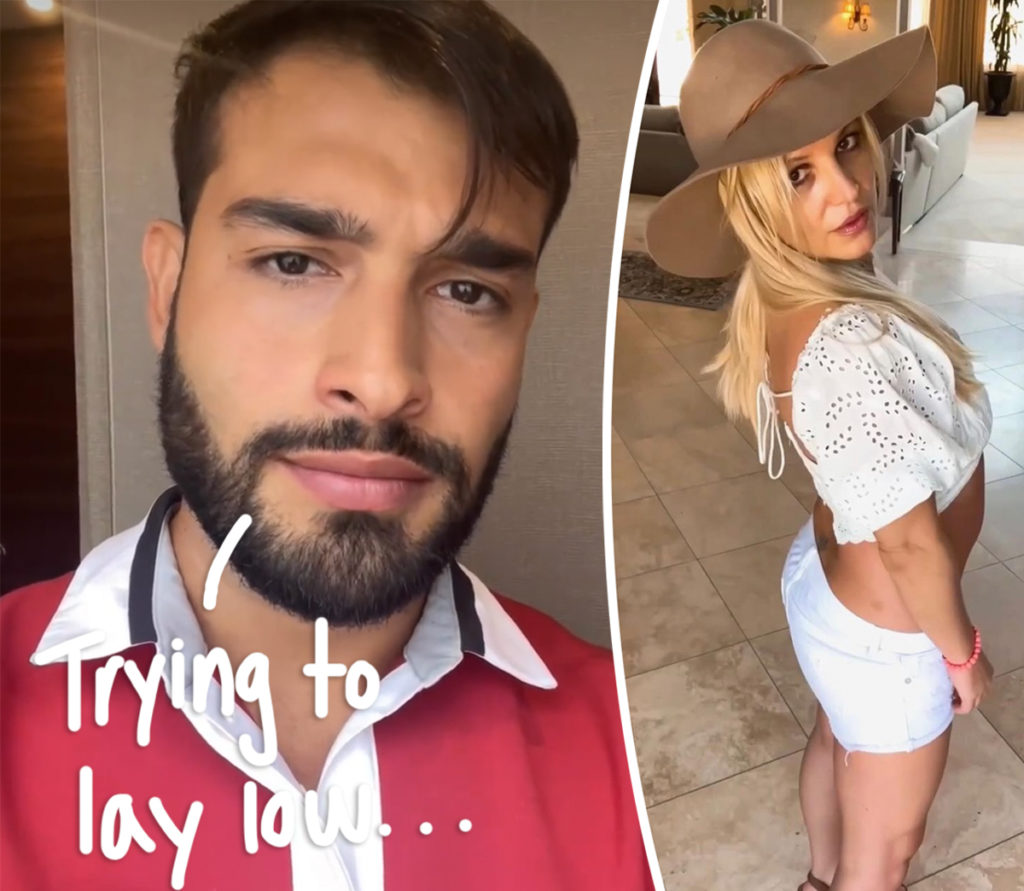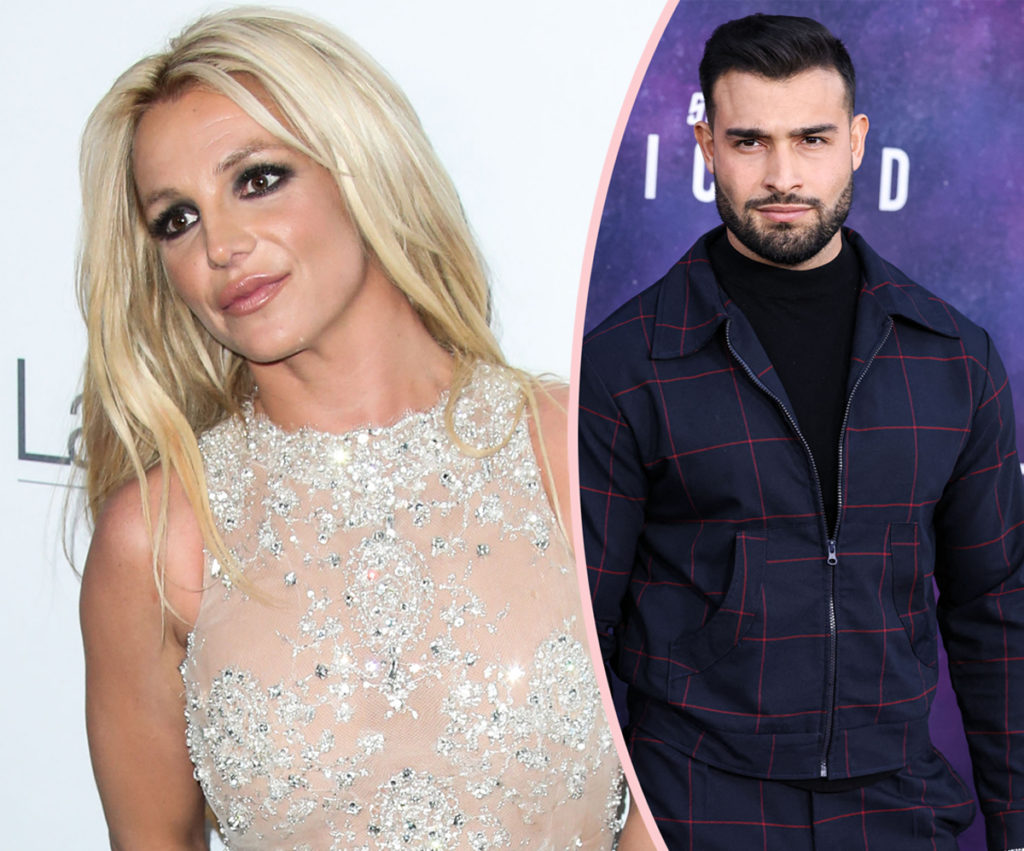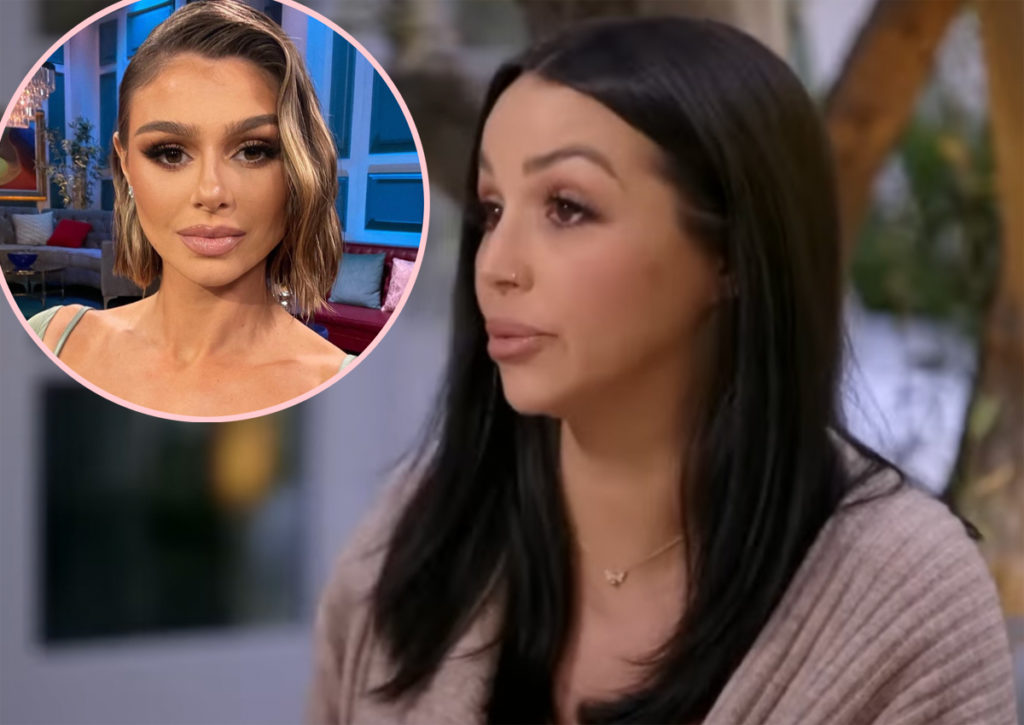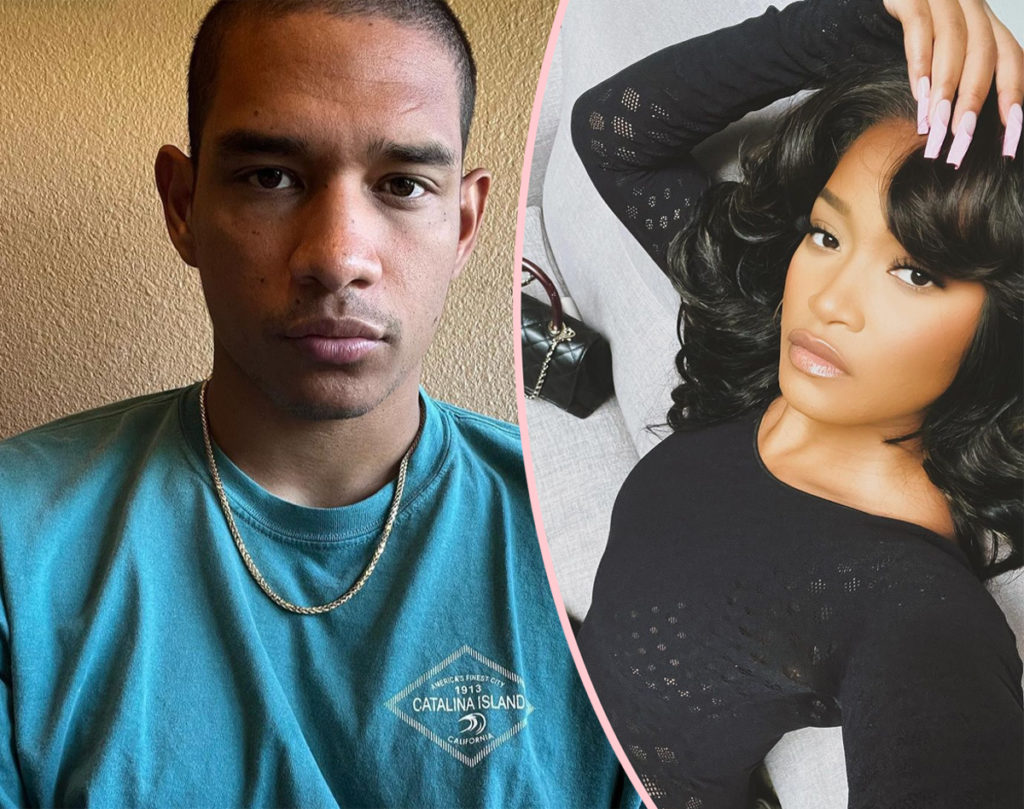 Source: Read Full Article